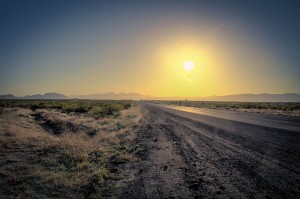 Take yourself on a Magic Mind Mission with The Writing Space, the place where you can find the time, space and love to write. We offer MagicTime Writing Retreats, creative strategies and craft sessions that give you the mindspace to optimize your writing life, and through our warm-hearted community, we keep you on a love mission.
Where does the magic come in? When we first launched our retreats and were trying to describe what set them apart from other writing retreats, we arrived at Magic Time. It was an easy one to start the conversation because Terry and Carolyn are both Van Morrison fans. "Magic Time" is the 2005 release from the wild-hearted poet-mystic singer, with the title song being about a nostalgic search to sift through memories in hope of capturing a magic moment nearly lost in time. We wanted words that captured the sense that writing is a magical, mysterious transcendent process of creation.
Space is a huge part of what we offer – and what we give to writers and creatives is what we have learned to give to ourselves. When we talk about space, we are talking about a receptacle, a place that receives you, welcomes your words and inspirations. It may be a physical space – a really awesome desk with cool and elegant pens and journals. It may be a room with a view. It may be the $50,000 a year that Virginia Woolf says a writer needs to feel that the time, space and love she needs to write are all taken care of.
But more importantly, it may also be the mindspace – the tranquil inner space of you, where you are unhurried, unshackled from doubt and obligation, clear-hearted, if not yet clear-sighted, but eager to explore your story with ease and grace. That is where the mind comes in to our mission.
We blend our podcasts, retreats, coaching sessions and retreats with mindfulness practices such as meditation, labyrinth walks, creative visualizations. We teach the tools of affirmations and intentions that keep your vision on track.
And that brings us to the mission. We wanted a word that captured the love and determination you summon as you embark on your project. We wanted a word that conveyed just how much you wanted to find your bliss, and how intentional we are in the work we do with writers. We wanted a word that said, "Yeah, together we kick it!" And mission was that word.
Find out more at thewritingspace.net. Here, at a glance, are our offerings:
Retreats & Webinars
Get on our mailing list to find out about the next Magic Time Writing Retreat in 2015.
The Writing Life: A Weekly Jam Session for Writers
Become a Member
For only $24.97 per month, you can become a member of The Writing Space.
Membership gains you premium access to The Writing Space community, including:
> Free weekly intentions delivered to your email inbox to start your week.
> Free weekly writing prompts and inspirations delivered to your email inbox.
> Free monthly one-hour live group coaching session with Terry Price or Carolyn Flynn ($97 value).
> Your first four-week webinar with The Writing Space is free ($197 value).
> 10 percent discount on all future webinars.
> 10 percent discount on all books, ebooks, mpg3, CDs, DVDs in The Writing Space store.
> 20 percent discount on all retreats and workshops.
Work With Us
Work with Carolyn Flynn or Terry Price for one-on-one critiquing or coaching.