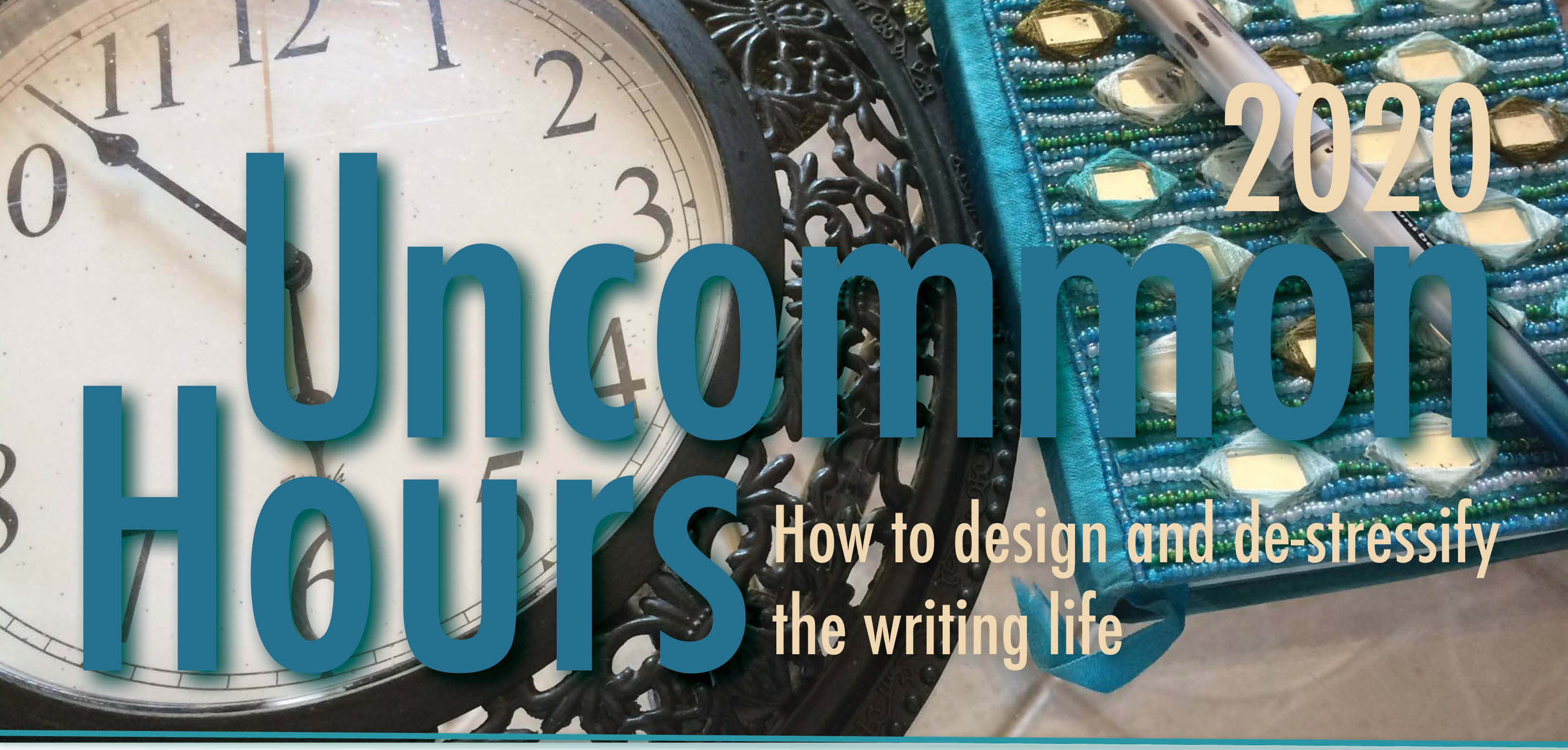 Uncommon Hours: An Online Course about Designing and De-Stressifying the Writing Life
If one advances confidently in the direction of his dreams, and endeavors to live the life which he has imagined, he will meet with a success unexpected in common hours.
~ Henry David Thoreau
Writing time is not common time. If you're frustrated with the effort of finding time to (at last!) write that book, then welcome to Uncommon Hours, a yearlong course in designing the writing life.
You may join the class at any point in the year. Sign up for 10 and get the full course, spilling into next year. Sign up for one and try it out. Sign up for classes as you are available. You do not need to attend live to get the full benefit of the course. You will receive the recording and the toolkit after the live session.
We'll meet online 10 times in 2020, for 75 minutes on the second Wednesday of every month (with June and December off). You'll get a toolkit of habits, hacks and practices that work. (I would say they are time-tested, but you may groan at the pun.) Plus, you'll gain a whole new community of collaborators who are working it out, just like you are.
While I draw upon the leading edge time management systems—such as Stephen R. Covey's The Seven Habits of Highly Effective People, SMART goals, LEAP goals, Danielle LaPorte's Desire Map—I find they only go so far in helping creative people like writers. I've taken the best of those systems and adapted them in a whole new way for writers.
The Uncommon Hours path is a decidedly stress-reducing path that draws on techniques such as mindfulness meditation, creative visualization, contemplative solidarity—and poetry. You'll be sure I'll be drawing on my years-long meditation practice developed as I co-authored books on (some of) these topics.
The fruits of my labors? I am an acclaimed literary author and TEDx speaker (Tell a Better Story, Live a Better Life), co-author of seven books (written in five years as a single parent) and the work ethic of a journalist.
So, yes, it works!
THE WHEN, AND THE HOW
6:30 p.m. Mountain time second Wednesday of the month*
8:30 Eastern/7:30 Central/6:30 Mountain/5:30 Pacific [time zone converter]
Jan. 8 | Feb. 12 | March 11 | April 8 | May 13 | no June session | July 8 | Aug. 12 | Sept. 9 | Oct. 14 | Nov. 11 | no December session
We'll meet online via the Go to Meeting web conferencing platform. We'll be able to see each other, hear each other, chat with each other…no matter where we are. You'll be able to join from your computer or smartphone.
Register here through EventBrite.
Sign-in instructions to the online class are sent upon registration.
Sessions are recorded to allow you to review them further.
Plus, you'll be invited to The Story Catalyst community on Facebook, where writers share tips on the writing life—and the publishing life!
THE HOW MUCH
$25/month
But if you sign up and pay ahead, you get two sessions free.
It's $200 for the year (10 sessions), no matter when you start. Jump in at any time and cycle through into the next year.
2020 SCHEDULE
January | Thriving on Intentionality
Yes, it's about showing up, but it's how you show up that matters. In this session, we'll set intentions, but make no mistake, these are uncommon resolutions and goals. We'll talk about how you "build your commute" to the writing life, the Magic 10 talk, a thrive report and LEAP goals. Register now!
DON'T WANT TO WAIT UNTIL JANUARY 2021? BUY THE RECORDED CLASS AND TOOLKIT AND GET STARTED NOW!
February | Sweet Treats & Collaborators
Doing something you love is like falling in love all over again. In this session, we'll teach you how to make writing a sweet treat like a wine dinner or a beach house vacation. We'll talk about artist dates, rewards lists, stress reduction and collaboration. Register now!
March | Fertile Confusion
It's not about inspiration. It's about fertility. Stay fertile in your confusion. Let the uncertainty of being in uncharted territory keep you fertile. In this session, you get tools for reframing your work as a quest, making your work an experiment and living whole-heartedly. We'll plan a "just this" day. Register now!
April | Spring Fever, and a Little Bit of Spring Cleaning
With spring comes spring fever. Remember, fervent people get things done. Instead of cleaning out your closets, we'll take stock of where you are with your intentions. What do you want less of in your life? What do you want more of? We'll identify the scenes of your story that most inspire you. And once again, we'll set LEAP goals. Register now!
May | Retreat, Then Advance
Sometimes we get so focused on advancement that we undervalue the role retreat plays in our lives. That doesn't just mean writing retreats. It means practicing the art of disappearing. We'll talk about how to prepare for a retreat, whether you're crossing an ocean or creating one in your own home. We'll talk about the power of stillness, do a peaceful warrior meditation and work on "slow writing." We'll draw upon the insights of poet Richard Blanco, memoirist Dani Shapiro and author/screenplay writer Steve Pressfield. Register now!
July | The Opposition
What's in your way? Laundry. The water dripping from your ceiling that reminds you the roof is collapsing. The timing belt on your car. Children with weak immune systems. Oh yes, the voice in your head. In this session, you'll learn how to turn competing demands into your inspiring force. You'll receive tools for knocking back your "opponents" and make writing compatible with your life. Register now!
August | Heroes Have Grit
This month, we talk about the big foes of your writing—what everyone else will think! Adversaries don't send you away. Adversaries call you up for more. You'll receive tools that will help you deal with what your mother would think or worse, what Twitter will think. Then we'll set intentions for fall writing. Register now!
September | To Imagine
To be a writer who writes, you need three daily vitamins: Vitamin S (sleep), Vitamin E (exercise), or Vitamin I (imagination). As fall rustles in, the crisp air and darkening skies are perfect companions for the imagination. We'll talk about 10 ways to build your creative confidence. We'll set up artist dates for fall. And we'll tap into ways to awaken your imagination, whether that's dreamwork or stargazing. Register now!
October | Friends and Allies
Writing is not an act of solitude. It's an act of solidarity. You may write alone in a room—or not. But you are always writing to someone and with someone. This month, we'll get alliances in place that will get you set for the road ahead, whether that's beta readers or technical consultants—beta readers being your worthy friends, technical consultants meaning the person who can tell you the precise way a bridge erodes in a flood-swollen creek or a tree makes an acorn. The African proverb says that if you want to go fast, go alone. But if you want to go far, go together. This month, we'll make our plan for going together. Register now!
November | Stewardship, Significance and a Visit to the Bardo
We write because we want to do meaningful work. In this session, we'll take inventory of the subject, style, structure and significance of your work. We'll take this moment to look at other writers doing similar work and how they are doing it. (We'll take a contemporary as well as historical perspective: This will include the living and the dead!) How are you doing it differently? What is culturally resonant about your work? What feels urgent about it? This month, we'll help you identify the significance of your work and help you see where you fit in. We'll talk about contribution and the art of stewardship, meaning that when you love something, you take care of it. And if we dare, we'll talk about legacy. In this final session of the year, we'll set intentions for next year. Register now!
December | Time off for gestation and good holiday cheer
SCHOLARSHIPS ARE AVAILABLE. JUST ASK ME HOW IT WORKS!
REFUND POLICY: Because this class includes the release of copyrighted materials, no refunds can be issued. However, sales over $100 can be applied to other coaching and editing services with The Story Catalyst.
Part III: Making It Magic In this post, we conclude the series about how to write a personal essay in three easy lessons. I love the personal essay as a short form that can illuminate a vital issue or a slice of life. Sometimes the essay can be a great way to test the...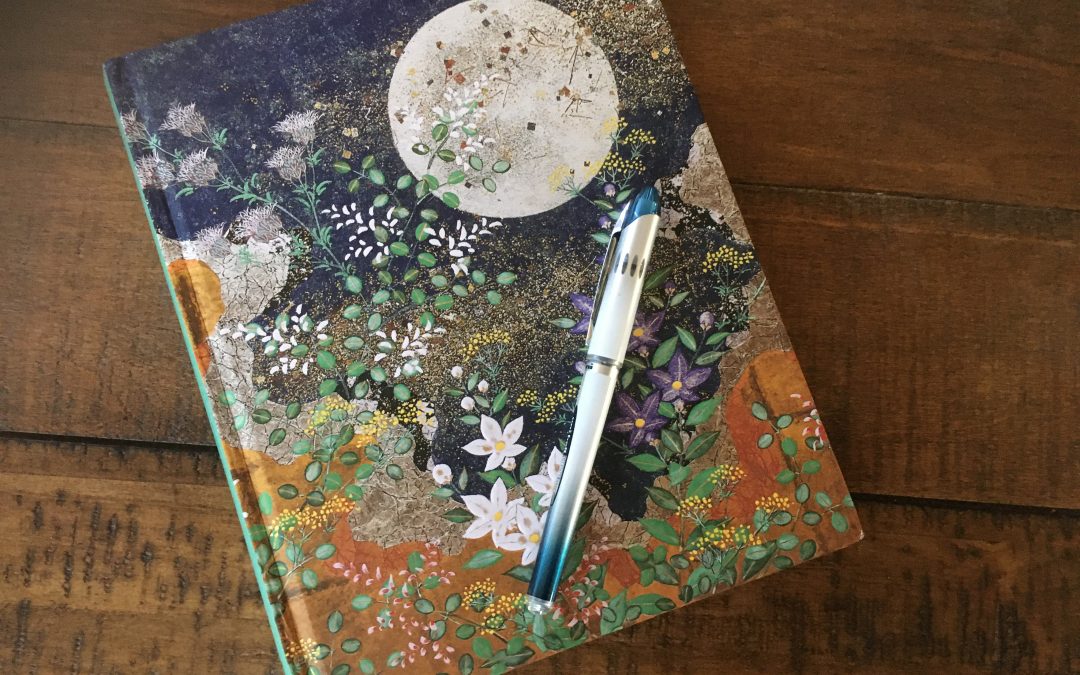 Part II: Keeping It Going This series honors the power of the personal essay. In the hands of a masterful writer, an essay has the power to evoke emotion or to lay out an argument that calls others to action. [See Part 1 if you're wondering how to get started.] Now...
Sign up for Uncommon Hours