LIVE, VIRTUAL AND ON-DEMAND WRITING CLASSES
Join our intellectually rigorous and emotionally supportive community!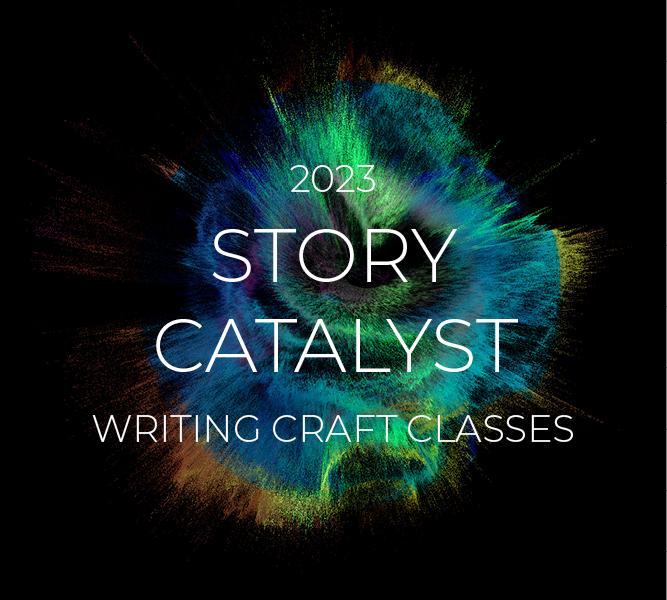 Our writing classes are cataclysmic!
We deliver classes live, virtual and on demand, and we wrap the classes in a dynamic writer community that is intellectually rigorous, vision-powered and emotionally supportive. 
All classes include a free membership in the Story Catalyst community on Mighty Networks.
Access by the class or sign up for all classes in the Story Catalyst track.
Membership in the Story Catalyst track includes:
10 live monthly classes
First-pass access to premium classes
WHAT SETS STORY CATALYST CLASSES APART?
The Story Catalyst community is alive with writers and creatives like you who wish their art to be art and want to finish with excellence.
Story Catalyst members get monthly classes that help them move from idea to outline, from idea to first draft and from revision to publication. 
Advance confidently with the skills, vision and talent-infused wisdom of Story Catalyst classes.
THE 2023 STORY CATALYST CALENDAR AT A GLANCE
JANUARY 2023
HERMIT CRAB ESSAYS
FEBRUARY 2023
DIALOGUE AND THE ART OF SUBTEXT
MARCH 2023
ADAPTATION
BRING NEW LIFE TO SOMETHING YOU LOVE
APRIL 2023
LYRICAL ESSAYS
JUNE 2023
DIP YOUR TOES INTO POETRY
JULY 2023
ATMOSPHERE = SETTING + TONE
AUGUST 2023
READING LIKE A WRITER: CARMEN MARIA MACHADO
SEPTEMBER 2023
THE ART OF THE PERSONAL ESSAY
OCTOBER 2023
BONUS SESSION
TAROT AS MUSE: METAPHORS, ARCHETYPES AND PLOT MAKERS
NOVEMBER 2023
SCENE VS. SUMMARY: WHEN TO SHOW, WHEN TO TELL
DECEMBER 2023
WRITING AS ACTIVISM
FOR NEW MEMBERS
Not yet a member of the free Story Catalyst member community on Mighty Networks? Choose one of these options for a monthly or annual plan.
ESSENTIAL TRACK
TWO MONTHS FREE
PREMIUM TRACK
BUNDLE WITH STORY CATALYST
PREMIUM TRACK
BUNDLE WITH STORY CATALYST + SIGN UP FOR AN ANNUAL PLAN AND GET TWO MONTHS FREE
FOR STORY CATALYST MEMBERS
Are you already a member of the free Story Catalyst community on Mighty Networks? Choose one of these options.
INSIDE TRACK
TWO MONTHS FREE
ESSENTIAL TRACK
TWO MONTHS FREE
PREMIUM TRACK
BUNDLE WITH STORY CATALYST
PREMIUM TRACK
BUNDLE WITH STORY CATALYST + SIGN UP FOR AN ANNUAL PLAN AND GET TWO MONTHS FREE
 BUNDLE WITH AN UNCOMMON HOURS MEMBERSHIP
You'll get all the writing craft tips, publication strategy and support of a Story Catalyst membership, PLUS the way to manage your time. 
Uncommon Hours is the community and best practices program that helps you design and de-stressify the writing life. 
The Uncommon Hours community is alive with writers and creatives like you who want to finish their passion projects—and do it by activating their joy, imagination and inner wisdom. 
Find out how potent the combination of contemplation, creative visualization and solidarity with a creative, supportive community can be. 
Join us in the Castle in the Air community!
Bundle with a Story Catalyst membership and save $20/month!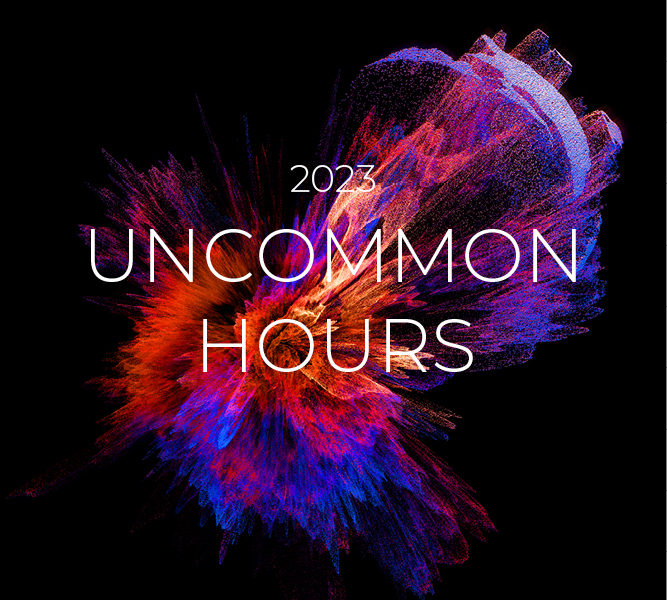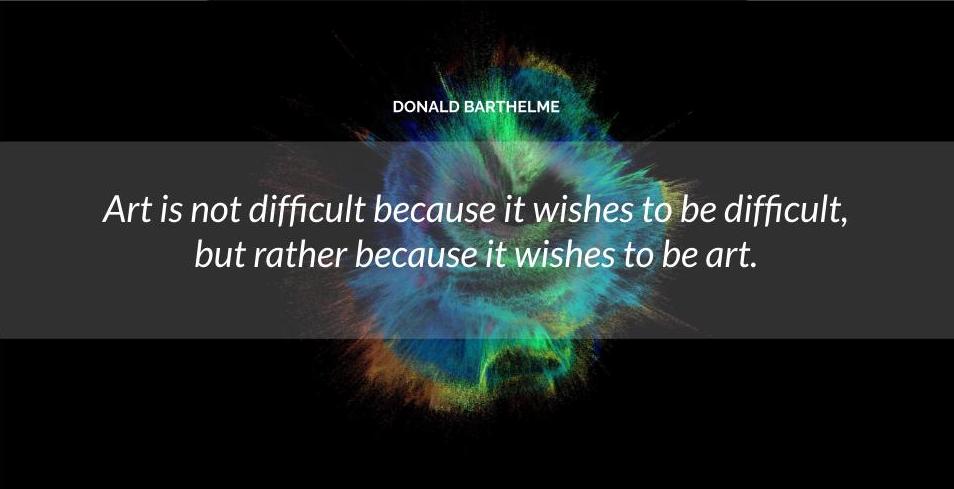 THE STORY CATALYST COMMUNITY
Join the community at any time during the year. You save $30 per class with a basic membership. Or join us for a one-time pass for $77. If you decide after one session to convert to a membership, we'll credit you and get you set up for a full experience of the most supportive writing community you'll ever know.
All classes are presented live, then available as a recording two days later.
You may attend live, write with us, ask questions of the instructor and meet other writers, or you may access the class on demand at your convenience.
On demand recordings are available for 30 days (for one-time passes) or all year for those who buy a membership.
JANUARY
Hermit Crab Essays
WITH JONA KOTTLER
A hermit crab essay is a bit like an actual hermit crab in that it's an essay that takes on the existing form (as if a shell) of another type of writing.
It can be an excellent way to find a structure for a deeply traumatic or personal topic.
Behold the amazing hermit crab: when it finds itself in need of a new home, it sloughs off its old one and finds something completely different to live in!
Finding an unusual form to contain our writing can lead us to some exciting and unexpected places. We will read a few fantastic examples together and then find some forms—such as a recipe, how-to manual, or school supply list—and use it to tell a story or explore a topic.
#ESSAY CATALYST
FEBRUARY
Dialogue
and the Art of Subtext
WITH CAROLYN FLYNN
Often the difference between a compelling and memorable story is unforgettable dialogue. In the words of Colum McCann (Let the Great World Spin, Transatlantic), "Never forget that people talk away from what they really mean." 
Dialogue, then, provides a subtext beneath the external struggle and the interior motivations of your characters. That's what makes it so distinct from the description and action that surround it. It's the pure burst of flavor.
In this class, you'll walk away with several new tools in the writer toolkit that will have  you writing dialogue like it just slipped on the page.
#DIALOGUE+DESCRIPTION
MARCH
Adaptation:
Bring New Life
to Something You Love
WITH JONA KOTTLER
Approximately 93.7% of the time, the book is better than the movie! 
But there are some incredible examples of creative humans who are inspired by a piece of art that they love, and who use it as a basis to make a whole new kind of art. 
Poem to film, book to play, play to novel–this class will explore the how-tos (and how to do it legally) of adapting work from one form to another. 
We'll do a bit of reading, some lecture, some generative writing. Come with an example of an adaptation that you think did it just right, and with something that you love that you'd like to explore adapting.
#SCREENWRITING
APRIL
Lyric Essays
WITH CAROLYN FLYNN
The lyric essay is one of literature's most elegant forms, but what is it, and how can you write one?
It may resemble poetry more than prose, and it may experiment with forms, such as the braided essay or the hermit crab essay. But its guiding force is the emotional truth. 
Here, we bring in elements of imagination, memory and intuition to examine an emerging form that seems to speak to the complexity of our times. We'll look at some of the essays collected in A Harp in the Stars, compiled by Randon Billings Noble.
Bring a pen that stirs your imagination and a notebook that wants to capture your most pressing questions. We'll also talk about the best places to publish lyric essays.
#ESSAYCATALYST
JUNE
Dip Your Toes
into Poetry
WITH JONA KOTTLER 
Do you have poetry trauma? Was there a teacher who made every poem into a puzzle that you didn't feel smart enough to solve? Are you interested in poetry but you don't quite feel confident to try your hand at it, in case you end up sounding like a teenager or a Hallmark card? 
If you see yourself in any of those questions this is the class for you. You'll have the chance to test out some poetic forms, read some poems, learn some rules, and learn which rules you can reject. Lots of generative writing, no pressure.
#POETRY
JULY
Atmosphere = Setting + Tone
WITH CAROLYN FLYNN
Atmosphere is more than setting—it's a force upon your story that can build suspense, add a spot of trouble, reveal hidden motivations—and set your work apart. It's what makes a story seem menacing or a character feel untrustworthy or inexplicably evoke empathy. 
It's often the difference between a story that's merely excellent and a story that's extraordinary.
Writing teacher Janet Burroway (Writing Fiction: A Guide to Narrative Craft) defines atmosphere as setting + tone. In this class, we'll turn a new lens on something you're writing to inject it with atmosphere. We'll place with place, time and mood to dial in a fresh way of approaching your work.
"The human desire to know why is as powerful as the desire to know what happens next, and it is a desire of a higher order."
~Janet Burroway
#DIALOGUE+DESCRIPTION
AUGUST
Reading Like a Writer: Carmen Maria Machado
WITH JONA KOTTLER
Reading thoughtfully to observe the way in which other writers impact readers emotionally and intellectually is some of the best work we get to do as writers. 
In 2018, The New York Times listed Her Body and Other Parties, Carmen Maria Machado's collection of short fiction, as a member of "The New Vanguard," one of "15 remarkable books by women that are shaping the way we read and write fiction in the 21st century." 
This class will focus on two of her short stories from this collection, using them as a springboard to understand how a writer constructs work and how we can learn from the kinds of choices she makes in her work to inform our own writing.
#READINGLIKEAWRITER
SEPTEMBER
The Art of the Personal Essay
WITH CAROLYN FLYNN 
The personal essay, whether it's Modern Love in The New York Times, or a creative nonfiction piece in a literary journal such as Fourth Genre or Hippocampus, is alive and well. 
It's one of literature's most vibrant forms. A personal essay in Modern Love, WashPo or Salon can be a catapult to a literary agent. Or, it can work as a companion piece to your published book so that you expand your audience. A personal essay in The Paris Review or The Sun can be a way of working out the book that you're writing, much as Cheryl Strayed did when she was first working with the material that became her book (and subsequent movie) Wild.
In this class, I'll show you how to mine your material for personal essays. We'll discuss the form and go through framing up an essay. Then we'll spend some time on generative writing. 
I'll give you guidelines on how to target publications and pitch your work. And from the Blog-to-Book Deal Department, I'll explain why you need to write your Medium blog (or author website blog) like it's ready-for-prime-time in NYT or Paris Review.
#ESSAYCATALYST
NOVEMBER
Scene vs. Summary: When to Show, When to Tell
WITH CAROLYN FLYNN
In this class I bust all the myths about "show, don't tell." Mostly I solve the mystery of what to do when.
We need scenes, and we need summary narrative with voice. We need both. It's the most common question I get from coaching clients.
We'll talk about indicators that something needs to be a scene, and we'll talk about how to "tell" your way to a scene, with propulsive prose.
Tools you'll receive: How to Block Out a Scene, How to Write a Montage.
We'll generate writing of both kinds!
#SCENEVSSUMMARY
DECEMBER
Writing as Activism
WITH JONA KOTTLER
There is no doubt that we are living in extraordinary times. On any given day things are happening in our world that terrify, excite, inspire us, and deflate our hope. 
There is so much going on that sometimes we feel paralyzed and powerless to impact the world, or to even make sense of it to ourselves. 
This class will examine the voices of writers who have had to cope with their own difficult worlds, and we will be inspired to model our own writing on theirs. 
We will make opportunities for ourselves to find sense in our own world, one word at a time, creating artifacts that will be valuable to us, to our peers, and ultimately, to history.
#MAKINGADIFFERENCE
REFUND POLICY
While we recognize that life has its disruptions, we have a strict refund policy. We must do this because we commit many hours to prepare the content and materials. In addition, we incur costs to advertise the course.
For this class, no refunds are possible.