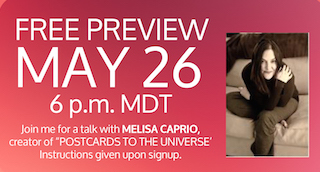 MEET MELISA CAPRIO
Postcards to the Universe

A book proposal success story
A book proposal can provide a potent form of clarity for writing a book and building the expertise you need to build out your platform.
Melisa Caprio had a vision for a book, a radio show and a host of successful webinars around an enthralling idea – "Postcards to the Universe: A Global Movement for Manifestation."
Maybe you have had an irresistible idea for a book but you don't know how you'll get from abundant, creative vision to polished, professional proposal.
Join me May 26 at 6 p.m. Mountain time (8 p.m. Eastern/7 p.m. Central, 6 p.m. Mountain, 5 p.m. Pacific) to hear how Melisa and I worked together to get her proposal together. Now she has a radio show on 12Radio, a growing global online community and a clear confidence as she's blasting out her proposal to agents and small publishers.
Join us for a free 55-minute call May 26. We'll meet online through the Go to Meeting platform.
Sign up below to receive instructions.
Book Proposal Accelerator preview call signup
BOOK PROPOSAL ACCELERATOR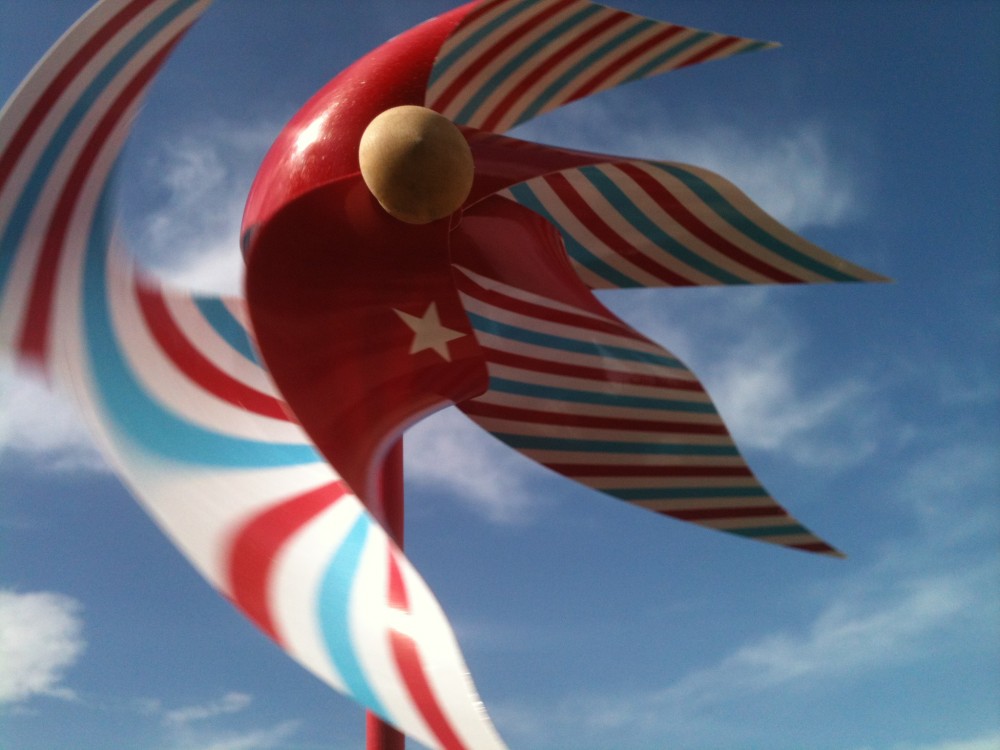 Ignite Your Vision for Your Story and Get Your Book Out to the World
A course of action from author and story catalyst Carolyn Flynn
You know your story, but you seek the path to a book and a place for it in the publishing world.
The book proposal is the way — part appeal, part story map, part platform-builder. It is a business plan for your book and your brand.
To get an agent or a publisher, you must have a pitch-perfect calling card. You'll need to envision your book and the way its message engages with people. And trust me, the book you write will be easier to write – and better for it.
WHAT WE DO TOGETHER
In this workshop, we'll harness the soul and fire of your story. We'll mastermind ways to elevate it so that it gets noticed in a busy world.
You'll develop a plan for writing the eight essential sections of a book proposal and refining two chapters that sparkle.
HOW IT WORKS
Join me for this two-hour webinar. We'll meet up on the Go to Meeting platform, an easy-to-use meeting place from your phone or your computer.
The call will be recorded, available for you to review later.
WHAT YOU RECEIVE
A Book Proposal Accelerator toolkit, which includes:

Worksheets for doing the field study for comparative market analysis

Worksheets for building an effective author platform strategy

Sample book proposals

Guidance for developing the "hook" for your book – the problem, premise and promise that will make it irresistible

Writing tips for approaching the chapters and chapter outline, and guidance in which chapters to choose.

A supportive community that offers courage and heart as you move ahead with your vision for a book that matters.
BONUS FEATURES
Sign up by May 24 and get in on the bonus call at 6 p.m. Mountain time May 31.
It's your chance to throw your questions into the fire and get them answered.
Plus, you'll get an early runway to the SoulFire book accelerator community and get to know your fellow authors.
HOW MUCH IT COSTS
Normally a workshop like this would cost about $400, but I'm offering you two diamond-sharp hours with some great toolkits that will do more for your book than anything you imagined. Plus, a community that will help you hold the vision.
It's $197 if you sign up by June 9. But remember, you don't get the bonus call unless you sign up by May 24.
After June 9, the cost is $247.
WHO I AM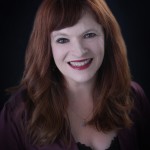 I am Carolyn Flynn, the story catalyst, an author with seven published titles and a longtime magazine editor who knows how to get media attention for a book. As a book developer, I have launched many authors who have trade nonfiction, memoirs and novels. Read about my publications and awards, or listen to my TED talk here.
10 a.m. to noon MDT
Saturday,
June 11
We meet online through the Go To Meeting platform. Instructions given upon registration.
Registration for Book Proposal Accelerator