A generative and restorative writing immersion in County Kerry, Ireland
Your Title Goes Here
Your content goes here. Edit or remove this text inline or in the module Content settings. You can also style every aspect of this content in the module Design settings and even apply custom CSS to this text in the module Advanced settings.
Ireland Writing Retreat
on the Ring of Kerry
June 9-13, 2024
A generative and restorative writing immersion in County Kerry, Ireland
With Carolyn Dawn Flynn, acclaimed novelist, memoirist and TEDx speaker
And writer and poet extraordinaire Jona Kottler
Join us for an exhilarating writing immersion along the Wild Atlantic Way in County Kerry, Ireland, a place that has inspired writers, poets, musicians and myth-makers since ancient times. 
PART IMMERSION + PART TRANSFORMATION
This writing retreat is part immersion (you will generate amazing pages!) and part inspiration. You will get mentored craft support and vision-making for your pages. And you'll gain inspiration and personal transformation from the soul-stirring scenery of Ireland's sparkling green mountains and wild blue sea.
Let a country that reveres its storytellers embrace you as you immerse yourself in the magical ring of Kerry for five days and four nights of inspiring craft talks, mentored support and a vibrant writer community. 
FOR WRITERS OF ALL LEVELS
This immersion is for writers at any stage of their journey. You may write fiction or creative nonfiction. You may be writing essays, Medium blogs or Substack musings that someone has told you could be a book. You may be writing a narrative memoir—or a hybrid that blends poetry, prose and multimedia forms. You may be at the exquisite beginning, the messy middle, the fantastic ending—or you may not even know. No matter! This immersive getaway is designed to help you deepen and refine your work-in-progress, emerging with clarity and vision.
LET IRELAND BE YOUR MUSE

We'll tap into the poets, storytellers and myth-makers that have shaped this landscape, from Amergin to Yeats, Edna O'Brien to Sally Rooney. Carolyn and Jona will provide mentored support and group talks that will strengthen your storycraft and embolden your writing.
TIME TO WRITE
Every day will launch with a series of prompts for writing with intent, building pivotal and memorable scenes that are the vital underpinning of story. 
The retreat offers time to generate new, focused pieces and a strategic plan for emerging out of the retreat and into the world of the written.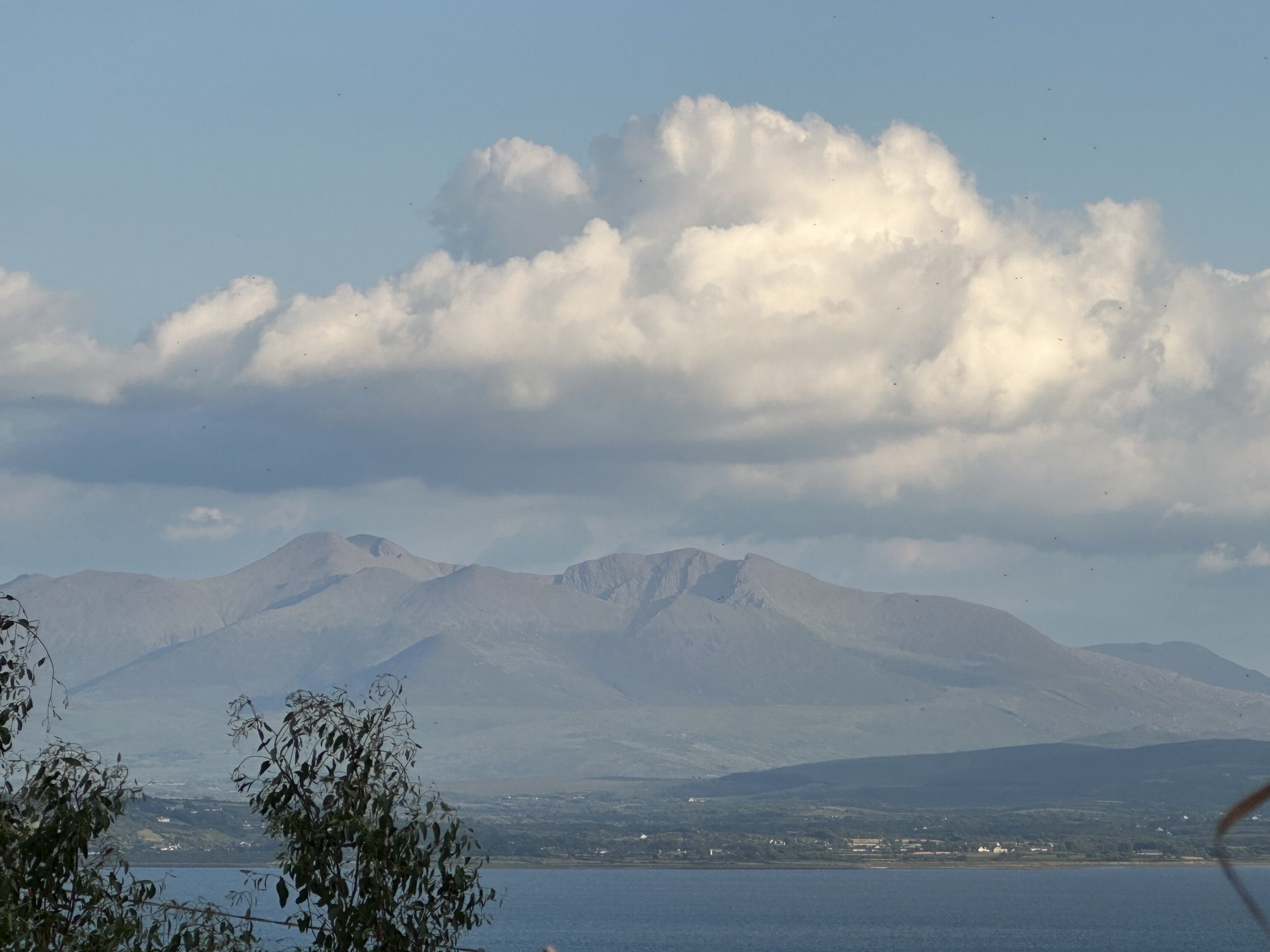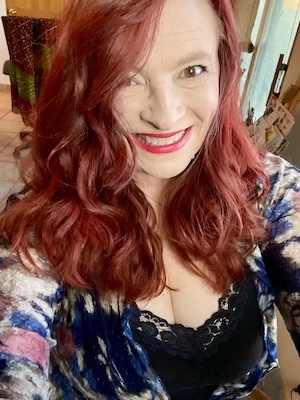 ABOUT CAROLYN
carolynflynn.com    |     Memoirist, novelist and essayist Carolyn Dawn Flynn was longlisted for the Mslexia International Memoir Prize for Boundless, a becoming-of-age memoir, and shortlisted for the Elixir Press First Novel Prize for Searching for Persephone.
Her essays have been published in Fourth Genre, Under the Gum Tree, The Colorado Sun, The Tampa Review, The Whitefish Review (Montana Prize for Fiction), Albuquerque Journal, Sage Magazine, Albuquerque the Magazine and Wilde Frauen.
Known as The Story Catalyst, Carolyn Flynn is the winner of the 2014 Rick Bass/Montana Prize for Fiction for "Pretend", author of "Resurrection," published in Fourth Genre. An excerpt from Searching for Persephone ("First Cut") appears on The Write Launch, and excerpt from her novel-in-progress I Don't Remember It That Way appears on The Petigru Review. I Don't Remember It That Way was a 2021 finalist in the Tucson Festival of Books.
See her TED talk, "Tell a Better Story, Live a Better Life" here.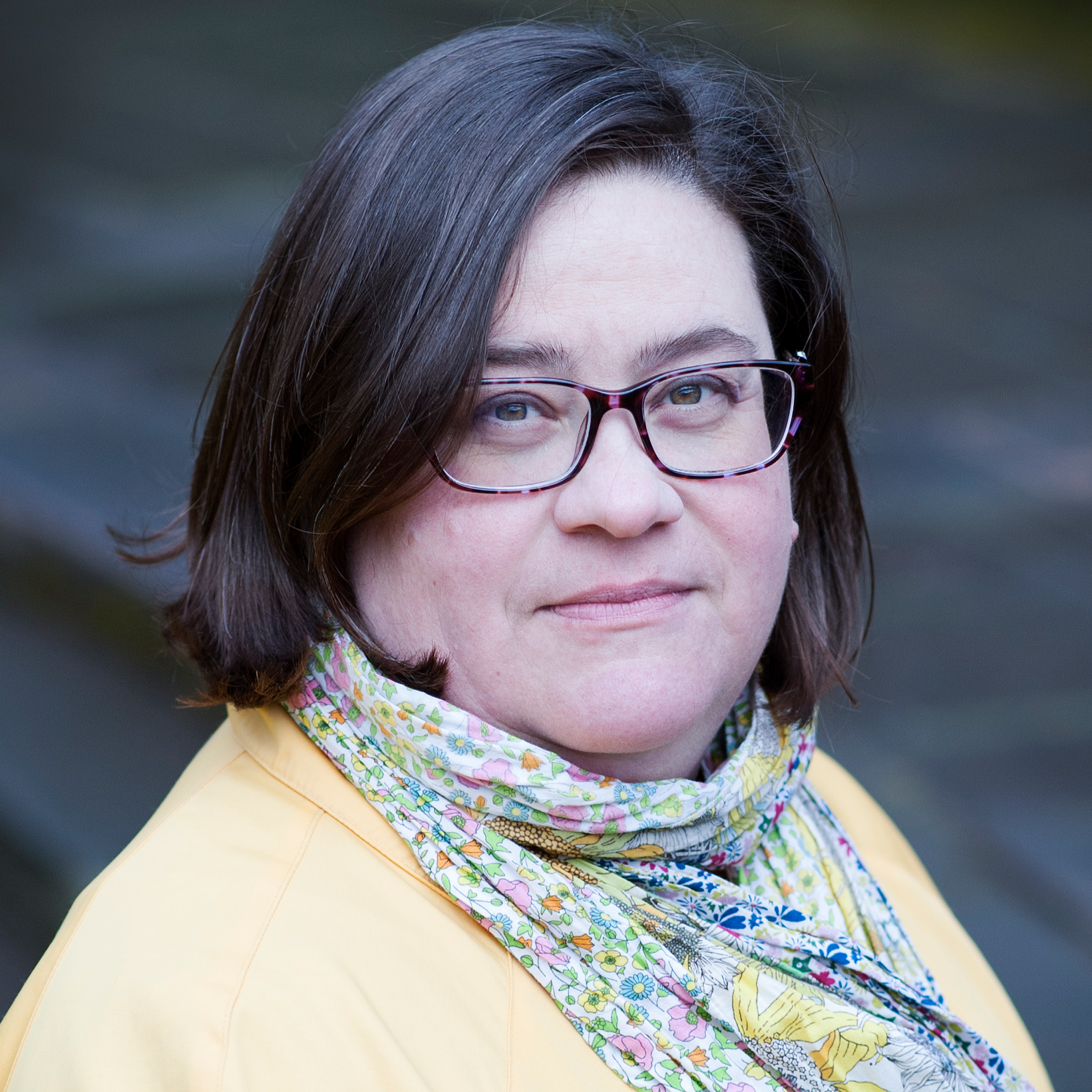 ABOUT JONA
jonathakottler.com | Jonatha Kottler is an American writer and educator from Albuquerque, NM, recently based in Scotland.
Her work has appeared in Nasty Women and in publications including The Guardian and NY Magazine.
She holds an MFA in Writing from the Institute of American Indian Arts and graduated from the Book Project at the Lighthouse Writers Workshop. She is completing her first novel.
She teaches in the honors program at the University of New Mexico and serves on the board of directors of the New Mexico Humanities Council.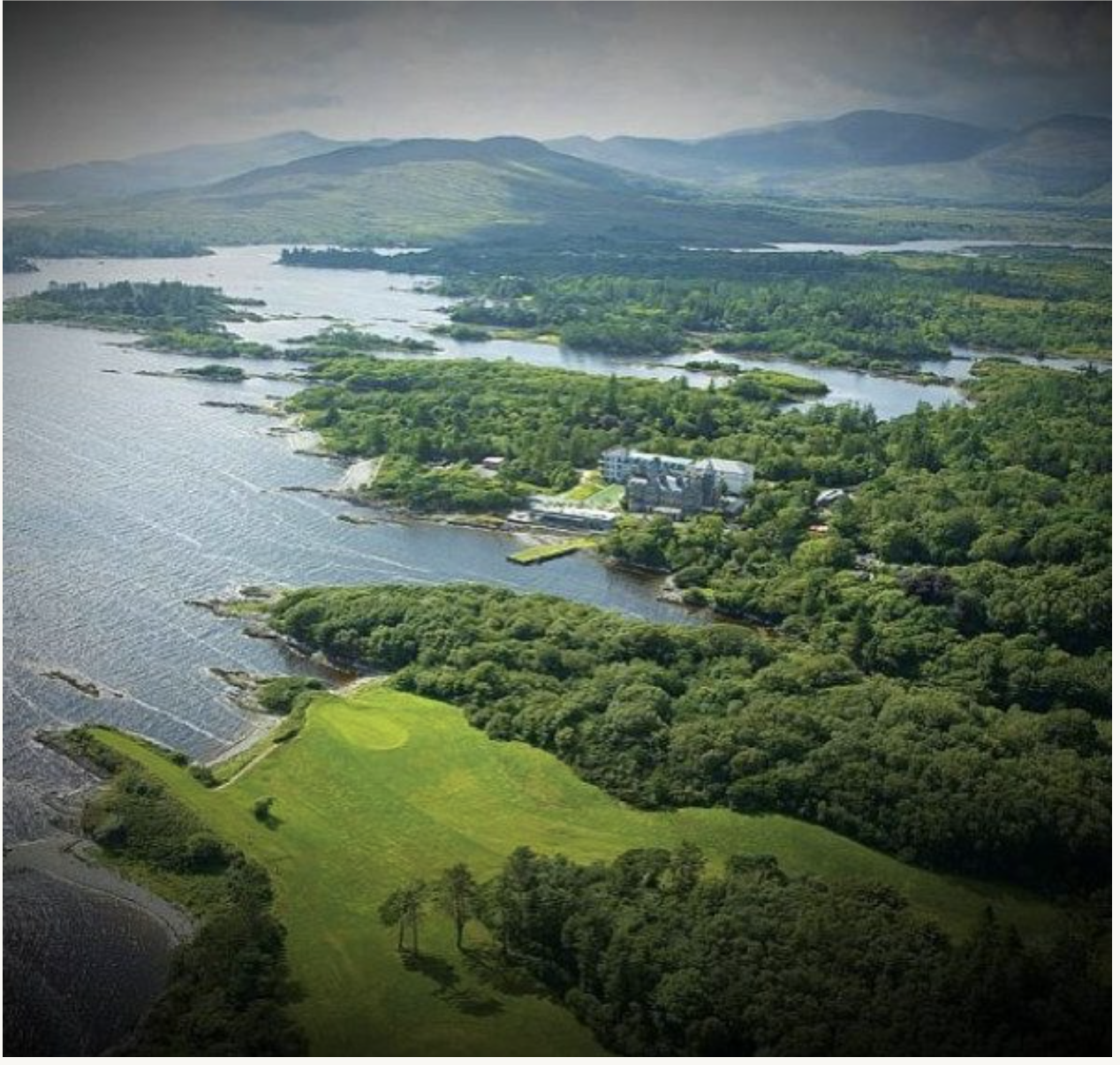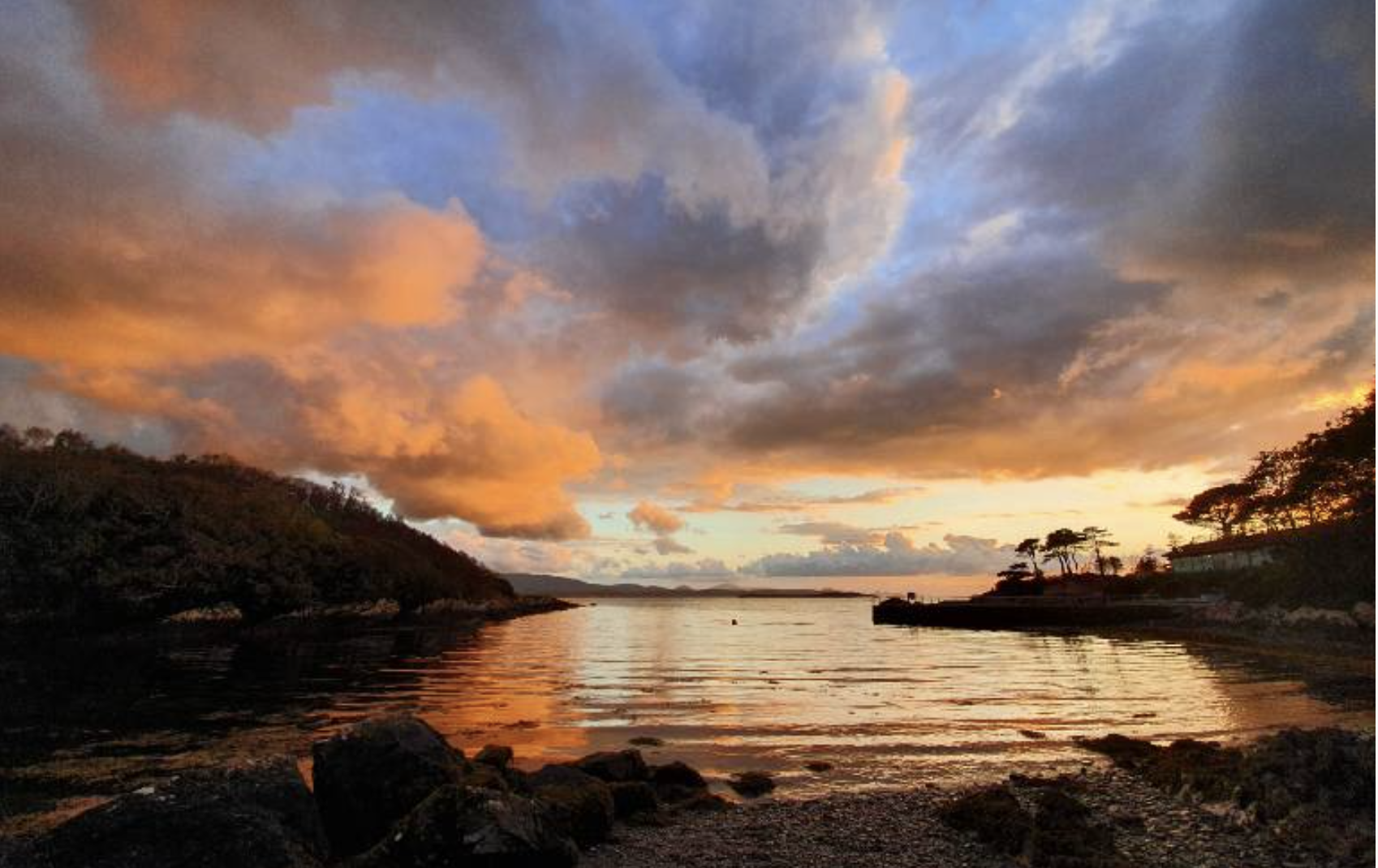 Sign up by Nov. 15 to get the pretty early bird rate
PARKNASILLA
Parknasilla Hotel, nestled in the shadows of the Kerry mountains amidst islands, inlets and hidden beaches, is a magical place in Ireland.
Here, you'll feel the restorative power of nature and marvel in the splendour of the seascape and landscape that surrounds you.
Parknasilla Resort and Spa is synonymous with four star luxury hotel accommodation and memorable holiday experiences.
Parknasilla is tucked away amidst its own 500 acre estate on the Ring of Kerry along the Wild Atlantic Way near the charming town of Kenmare, the colourful village of Sneem and the Killarney National Park, with its famous lakes and jaunting cars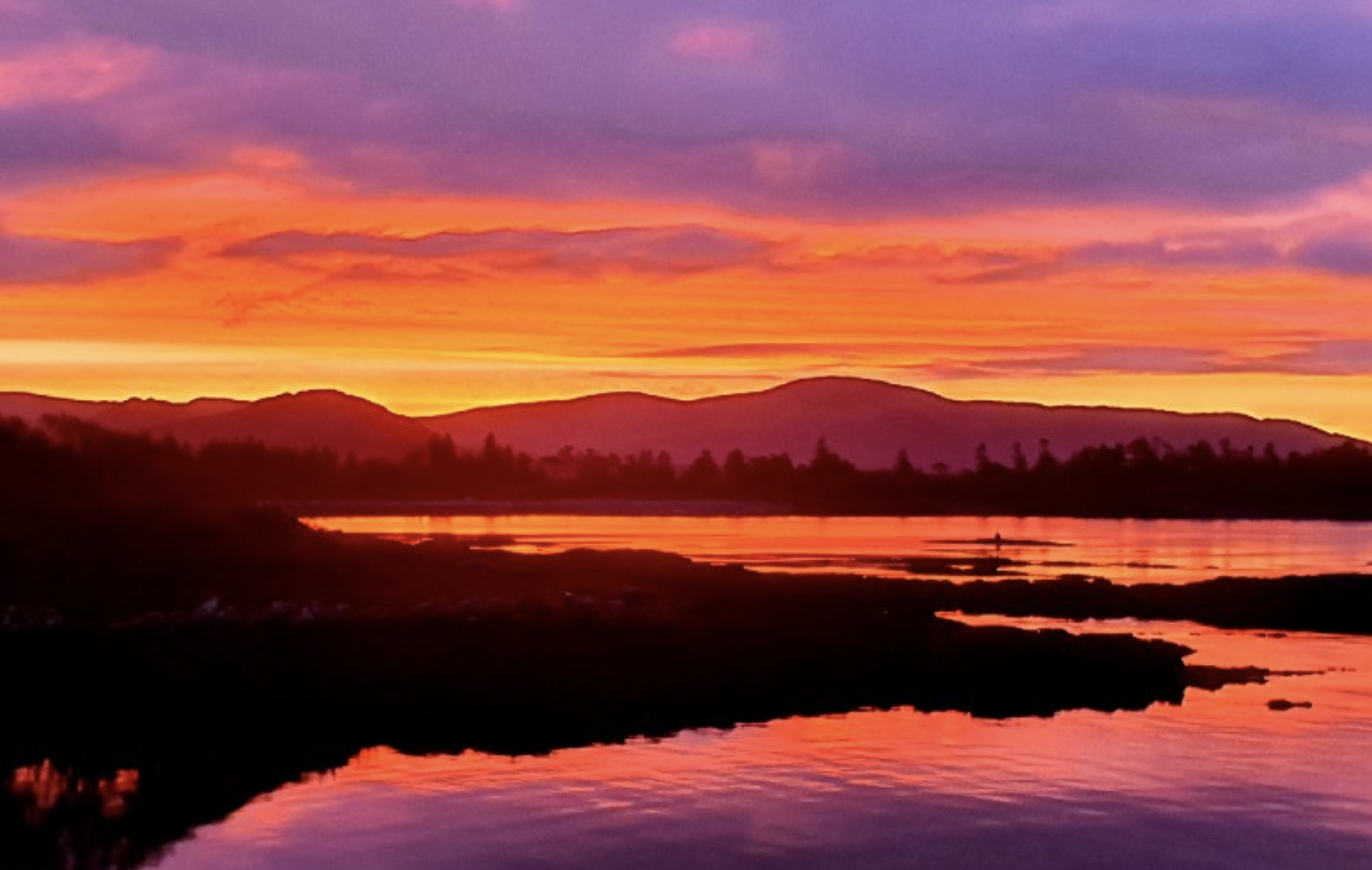 WHAT'S INCLUDED
4 nights/5 days lodging and most meals at Delphi Resort near Leenane, Ireland

Free time to stroll along the fjord and hike the mountains of Connemara

"Artist date" field trip and reflection (optional) at Kylemore Abbey

Mentor critique and strategic plan

Visual journaling and story mapping exercise

Individual consultations

Group consultations on scene-building and story arc.
EARLY BIRD RATE
Double occupancy $2,295
Single occupancy $2,495
AFTER MARCH 1
Double occupancy $2,395
Single occupancy $2,695
DEPOSIT OF $995 secures your spot.
REMAINING BALANCE to be paid by April 1.
Email carolyn@carolynflynn.com for details, to register or to be put on the interest list for future retreats.
Pay your deposit on EventBrite here to secure your spot.
And please pass it on to a writer you love! If you refer someone to this retreat and that person signs up, you get $100 off of a future retreat.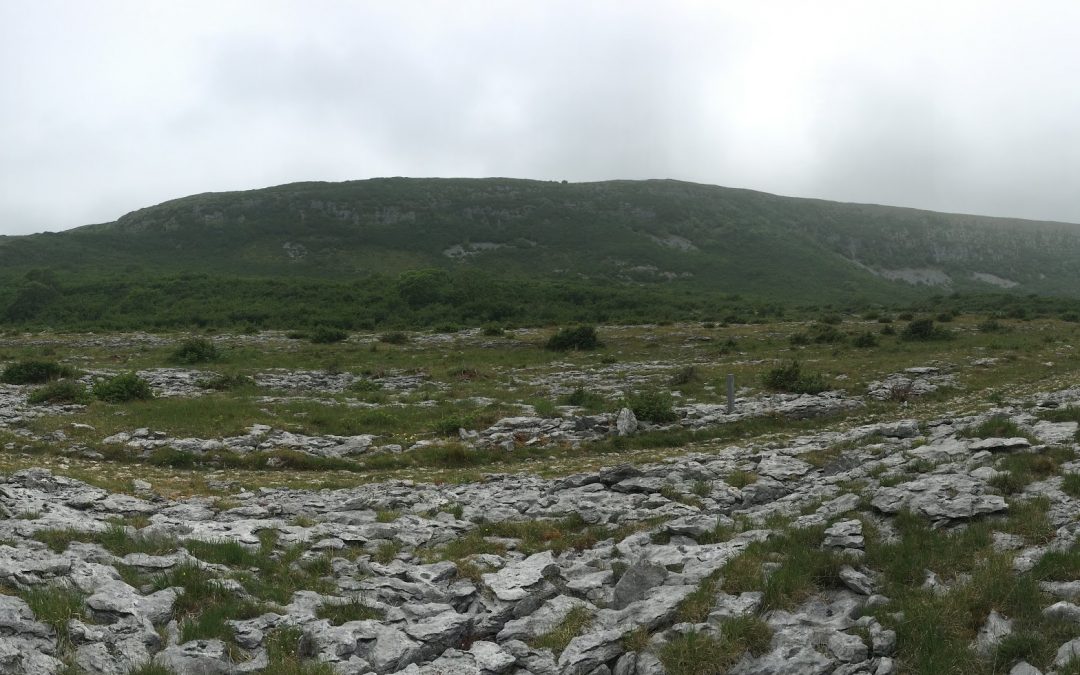 It's nearing 10 o'clock at night on my first day in Ireland after being away for 36 years. When I last set foot on Irish soil, I was a young woman about to embark on a career as a journalist and author. Now I am an empty-nested woman who does not know how to write the...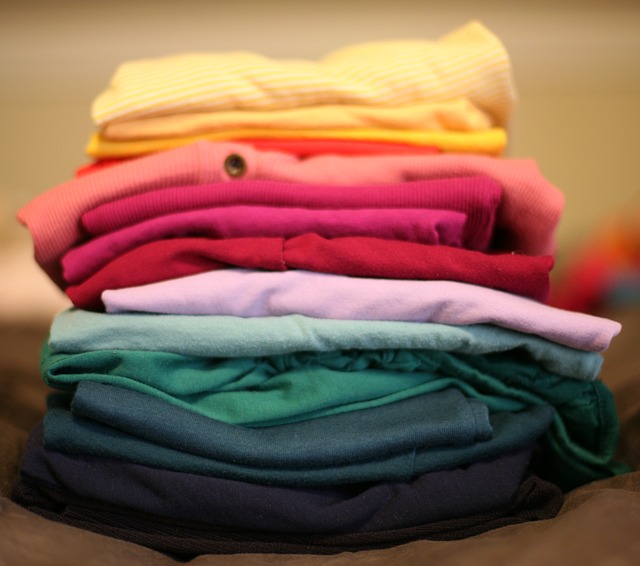 In this guest blog post, we hear from Jonatha Kottler, co-facilitator of the 2020 Ireland Writing Retreat along the Wild Atlantic Way, to be held June 21-25, 2020. I had wanted to go on a writing retreat for a long time. It wasn't because I knew what to expect—maybe...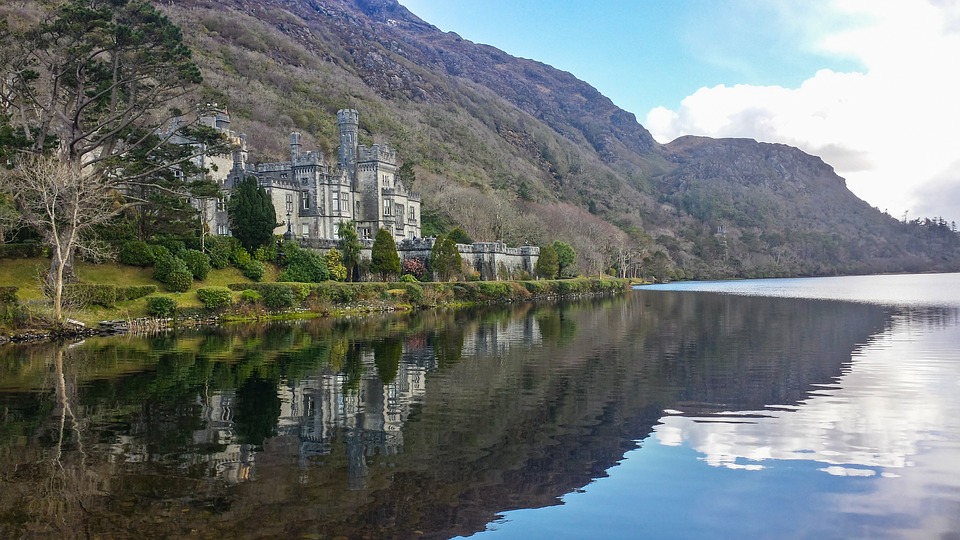 Sign up for Ireland Writing Retreat on the Wild Atlantic Way
Frequently Asked Questions
What's included in the tuition?
4 nights/5 days lodging and all meals at Delphi Resort in Leenane, Ireland
Nature walks (optional)
Afternoon yoga (optional)
Walk to St. Joseph's well and reflection
Mentor critique and strategic plan
Visual journaling and story mapping exercises
Individual consultations
Group consultations on scene-building and story arc targeted to your work
What's not included?
Airfare and transportation to Delphi Resort
What are the accommodations like?
This is a four-star resort with many amenities included in the rate.
The resort includes options for single or double occupancy. Villas are available at a higher rate. Hostel is available at a lower rate.
Check out the accommodations here.
What kind of food will be served?
All meals are included in the rate. Delphi Resort is a wellness spa, and the restaurants can accommodate any dietary needs.
The restaurant has spectacular views. Please let us know ahead of time of dietary needs.
We picked the place because we knew they would take care of you and the food would be delicious!
When should I arrive?
We begin at 5:30 p.m. Tuesday, but you are free to arrive earlier to take in the area. The group rate can be extended to three days before the retreat or three days after.
May I check in late?
Yes, just let the resort know. And let us know, too. Upon registration, you'll receive our personal email and cellphone so you can let us know of any flight or travel delays?
When I arrange the flight, what's my best city destination?
The closest airport is Shannon Airport. You may opt to fly into Dublin, London or Edinburgh if you're planning to travel before the retreat. But be sure to arrive at Shannon Airport by the morning of May 28 for shuttle pickup to the resort.
https://www.shannonairport.ie/
What should I pack?
Spring in Ireland means every day is a new kind of weather. It's often said that in Ireland, you can experience all four seasons in one day. For that reason, we advise dressing in light layers. And definitely bring rain gear.
For outdoor adventures, the resort recommends wearing removable layers, as mornings may be cool and warm quickly. Wear hiking boots or shoes that are lightweight and well-vented with traction; avoid sandals or anything open-toe. Also wear good wool or synthetic hiking socks; we advise against cotton.
Bring a sweater or jacket for evenings on the patio.
Pack sunscreen, and a water bottle that you fill up and drink from constantly. It's vital to stay hydrated.
That soft Irish mist can be deceptive when it comes to the sun. Definitely bring a sun hat and sunglasses. And expect the sun to be up late as we near the Summer Solstice. That's part of the allure of the northern latitudes in summer.
What kind of physical condition do I need to be in?
The official hikes are mild to moderate. Yoga and nature walks are available at Delphi Resort during unstructured time at your own expense.
What about the spa treatments?
Spa treatments are available at the resort, at your own expense, during unstructured time in the afternoon. Spa treatments include facials, warm Himalayan salt massage, vibrational sound therapy, Thai massage and cranial sacral therapy.
What is your smoking policy?
Do tell. What are the other amenities on the site?
Walking trails, and a host of outdoor adventures.