THE FALLEN AND THE FALLING
In this Story Catalyst writing and photo blog, I write about topics, which at their heart, contain my father's greatest life questions about abundance, impermanence and forgiveness. Here is why.
A FALL IS COMING
The inspiration for this Story Catalyst writing and photo blog came to me in the forest at Mohonk, New York, while a Brave New Story writing retreat. The first two mornings, we arose at dawn and walked into woods that were on fire with red and golden leaves. It seemed counterintuitive to absorb that glorious color and consider that a fall was coming. The next morning, the air was crisp, and a night wind had swept the fiery leaves to the forest floor. Now the "carpet squares" of photos that I was taking each morning were oak and chestnut brown leaves in layers over the crimson and gold. The light was going out of the forest.
That day on my walk, I saw that what would remain for the winter were the evergreens. On the hillsides now I could see through the bare trees to the pines and spruces. The forest soothed me with the strong, silent stance of the evergreens. I felt my father near, whispering, "Do not worry. I am here. I will guard the forest while the earth grows cold. I will wait."
In all of my explorations of the forest during those days at Mohonk, I became fascinated with capturing photos that caught the sense of how the leaves had fallen onto the forest floor – how they had arranged themselves in squares and layers and patterns, how some leaves seemed to be in mid-flight, not quite hitting bottom. I turned my camera to images of leaves still on branches, hovering above the carpeted forest floor.
It struck me that there was only a moment's distance between the fallen and the falling. We are each of us only one crisp wind, one bitter midnight gale, one dark cold night, one degree turn in temperature from the fall.
Walking up through the trail of the forest to return to Mohonk lodge, I told my father, now 20 years gone, that he was completely forgiven. I have lived his unlived life. I know what he grappled with. I understand his temptations. I understand his adversaries, real and external, inexorable and cruel, imagined and internal. I understand how he faced his own mortality every day, for years, long before he actually did. I understand he was but a man. He was but a man who loved, who staked his fortune on guarding, loving, providing, creating … and doing the best he could to be a faithful servant. I understand I can trust the forest over to his care.
That provider-protector force has never left me. Only I have left it. I am the unfaithful servant.
Some souls have gotten free of their bodies.
Do you see them?
Time doesn't heal. Love heals. When you lose someone, the people around you often don't know what to say. "Time heals," they'll say, well-intentioned. But grief is a stone in your heart. Many people live with grief as the reference...
read more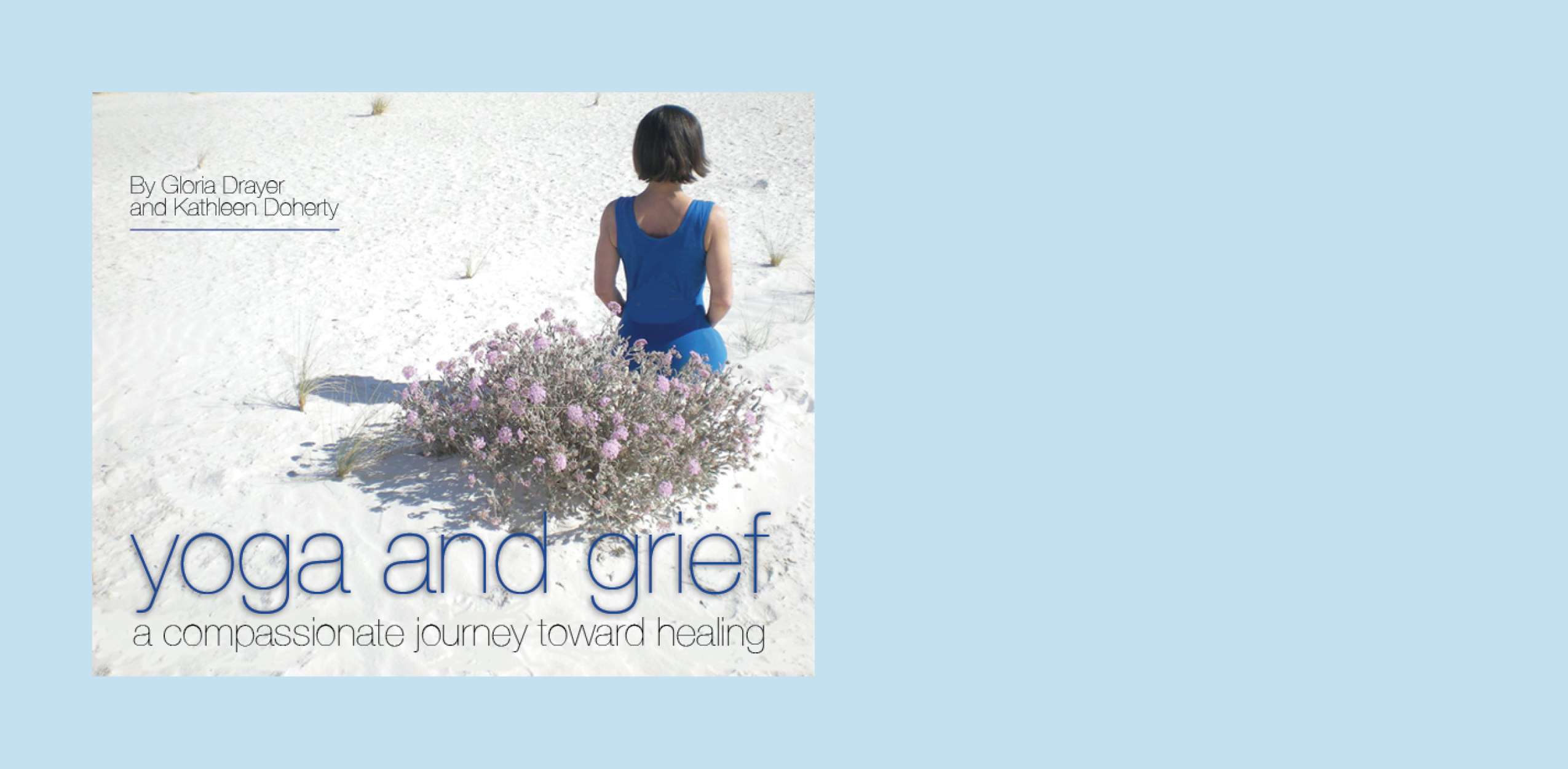 She was irreplaceable. And we would have to let her go.
Yoga proved essential for me in the long journey of losing my mother, for its power to ground me in my body, clear my crowded mind, and soothe my soul. Yoga made me brave and strong when I needed to be brave for my mother, when I needed to assure her she could face her death, and I could face losing her.
An excerpt from my foreword for "Yoga and Grief" by Gloria Drayer and Kathleen Doherty, forthcoming in summer 2014 from Balboa Press.
read more