THE ONLINE CLASS
FOR DESIGNING AND DE-STRESSIFYING THE WRITING LIFE
Catalyze your writing in 2023 and meet with a success unexpected in common hours
Membership in the Uncommon Hours track includes:
10 live monthly calls with QandA

2 live webinars [from Scotland and Taos]

Live and on-demand guided meditations

Productivity hacks

Nature/art immersives

Invitation to free quarterly virtual write-ins and readings

Monthly writing prompts

Rhythm of Life micro-disciplines

Creative Soulfire practices

Mastering Resistance exercises

Vision-making statements and trackers

Affirmations and invocations that help you manifest pages

Guest speakers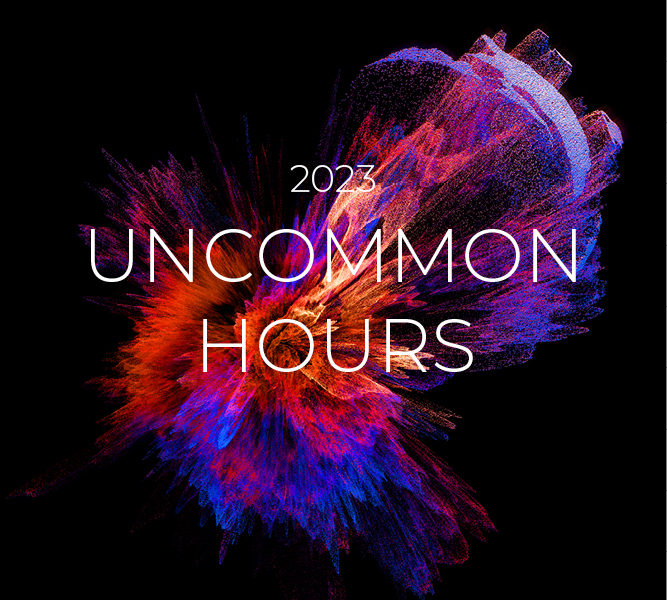 Uncommon Hours is a community that is alive with writers and creatives like you who want to finish their passion projects—and do it by activating their joy, imagination and inner wisdom. 
Find out how potent the combination of contemplation, creative visualization and solidarity with a creative, supportive community can be. 
Join us in the Castle in the Air community!
WHY UNCOMMON HOURS?
Writing time is not common time.
If you're frustrated with the effort of finding time to (at last!) write that book, essay collection or story collection—even themed Medium posts that help you explore it and find your audience—then welcome to Uncommon Hours, a community built around an online course about designing and de-stressifying the writing life.
You'll get a toolkit of habits, hacks and practices that actually work for real writers. (I would say they are time-tested, but you may groan at the pun.) Plus, you'll gain a whole new community of collaborators who are working it out, just like you are.
The format—a monthly slate of on-demand classes and live community meetings—work together to give you a robust experience for the skills and practices you need to be a thriving writer.
You may sign up for one, or both, at any time.
Join our warm and welcoming community.
Tap into the science.
Gain emotional fortitude.
And write those beautiful pages with us.
THE MAGIC OF UNCOMMON HOURS
Reclaim your time for what really matters
Master your rhythm of life
Activate your creative soulfire
Learn about the science of emotion so you can harness your emotional style in your favor
Deepen your meditation practice so you can weather anything with passion and grace
Mine your inner world so you become a master of originality
Activate your imagination and ingenuity
Hold a harmonious relationship with your Resistance (sometimes known as your Inner Critic, sometimes known as your Worthy Adversary, sometimes known as your mom)
Harness the power of your Resistance so you are a mighty force
Master creative visualizations and the power of affirmations
WHAT'S YOUR CREATIVE PROCESS?
With Uncommon Hours, you'll know your creative process better than anyone else. 

What helps you finish your passion project? First you get curious about how you
write a book.
what you get
WITH UNCOMMON HOURS
Breakthrough insights
A rhythm of life you can sustain—because it's yours
A network of collective care. You have a safety net. You have built-in accountability. You have a supportive community that will help you sharpen your focus, deepen your practice and stay on track.
You'll learn how to:
Stay inspired
Support yourself as a writer with self- and collective-care
Tap into your own sacred rhythms
Practice the art of attention and improve your focus
Gain mindful mastery over your unhelpful thoughts and untempered emotions
Truly, deeply appreciate the creative being you are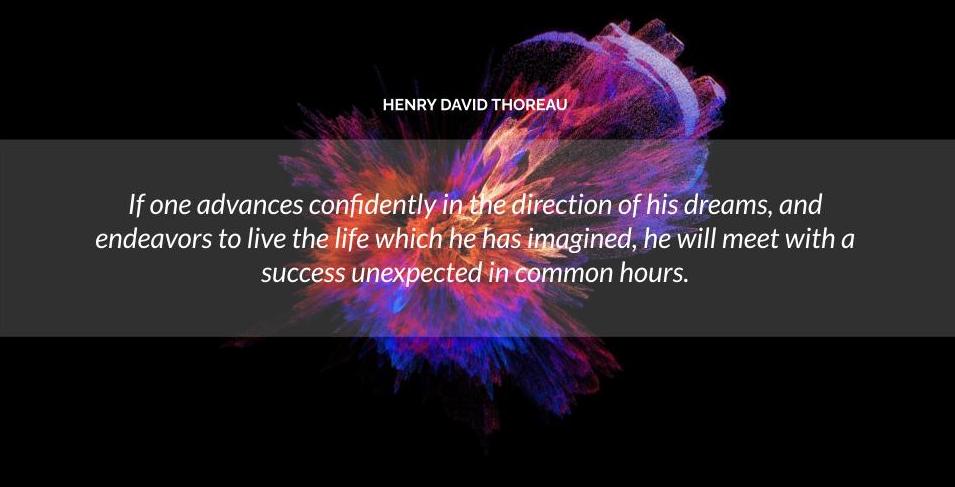 HOW TO SIGN UP
for UNCOMMON HOURS
FOR NEW MEMBERS
Not yet a member of the free Story Catalyst member community on Mighty Networks? Choose one of these options for a monthly or annual plan.
ESSENTIAL TRACK
TWO MONTHS FREE
PREMIUM TRACK
BUNDLE WITH STORY CATALYST
PREMIUM TRACK
BUNDLE WITH STORY CATALYST + SIGN UP FOR AN ANNUAL PLAN AND GET TWO MONTHS FREE
FOR STORY CATALYST MEMBERS
Are you already a member of the free Story Catalyst community on Mighty Networks? Choose one of these options.
INSIDE TRACK
TWO MONTHS FREE
ESSENTIAL TRACK
TWO MONTHS FREE
PREMIUM TRACK
BUNDLE WITH STORY CATALYST
PREMIUM TRACK
BUNDLE WITH STORY CATALYST + SIGN UP FOR AN ANNUAL PLAN AND GET TWO MONTHS FREE
BUNDLE WITH A STORY CATALYST MEMBERSHIP
You'll get all the writing craft tips, publication strategy and support of a Story Catalyst membership, too, and save $20/month!
Story Catalyst members get monthly classes that help them move from idea to outline, from idea to first draft and from revision to publication. Find out about our upcoming slate of classes here.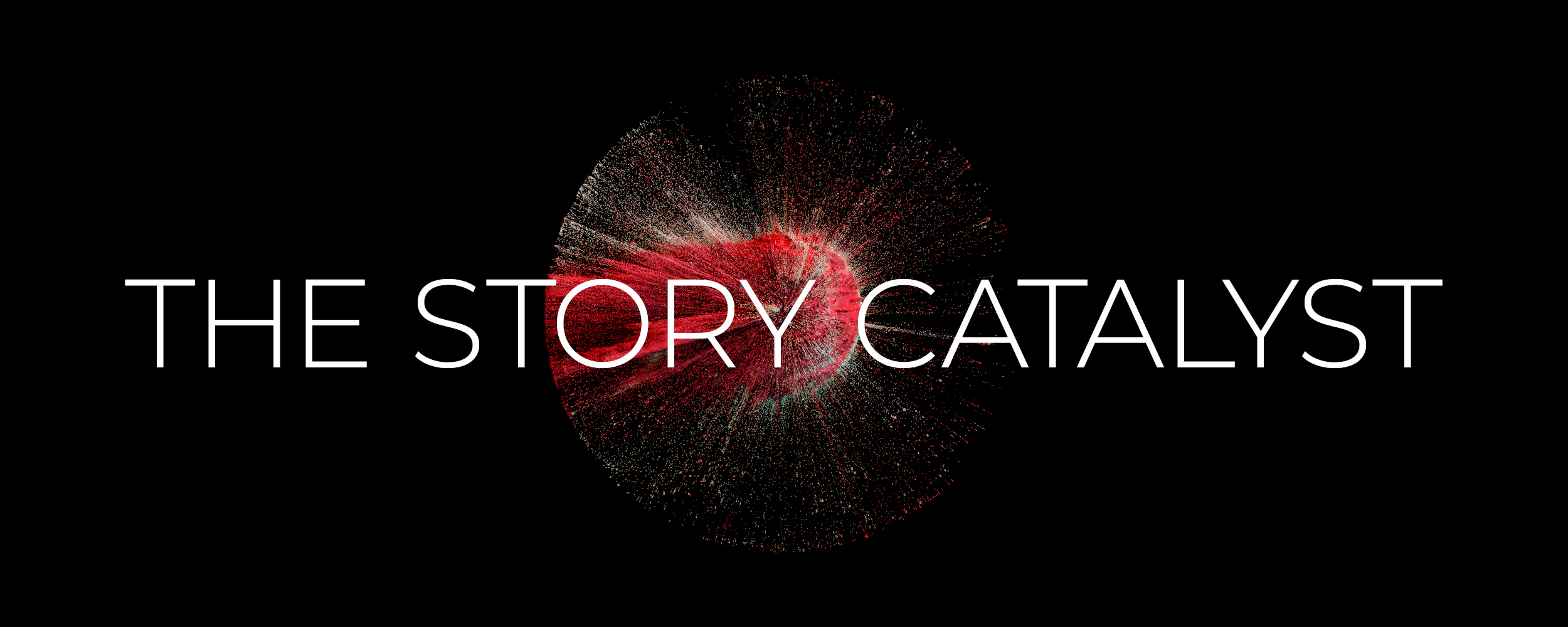 THE UNCOMMON HOURS CALENDAR
Join the community at any time during the year. You save $30 per class with a basic membership. Or join us for a one-time pass for $77. If you decide after one session to convert to a membership, we'll credit you and get you set up for a full experience of the most supportive writing community you'll ever know.
JANUARY
Artful Intentions,
Soul-Fired Goals

TIME
SPACELOVE DISCIPLINE
THE UNCOMMON MORNING
The problem with intentions

Your Upper Limit problem

How soul goals fire you up

Uncommon Morning disciplines

The Advance Confidently invocation

The invitation to bear witness to your creative process/your upper limit problem – present moment choiceless awareness
FEBRUARY
Tell a Better Story,
Be a Happier, More
Productive Writer

TIMESPACE

LOVE

DISCIPLINE
THE UNCOMMON HOUR
How to reframe your story about yourself as a creator

Your inner critic is not invited

How you crimp the flow

Choiceless awareness meditation for worriers

The positive new emergence

Living in the Zone of Genius/not the Zone of Excellence

The What to Remember Upon Waking invocation
MARCH
TimeSpaceLove

TIME

SPACE

LOVE DISCIPLINE
THE UNCOMMON SPACE
The power of attention

Let your writing space be a map of your desire

Hack your work ethic

Spiff your space

Find your third place

Staying in the flow

New territory/abundance and love

Practice the Found Time microdiscipline

Make friends with pens and notebooks

Create an altar or meditation space

Attention as a form of prayer

Welcoming Prayer
APRIL
Fertile Confusion
TIME
SPACELOVE DISCIPLINE
THE UNCOMMON EVEN-ING
The practice of curiosity

The "Let Sit" invocation

Welcoming the confusion

Fertilizing your ingenuity

How to invite the beautiful question

Noticing micro-discipline

The Pretender meditation
MAY
Still Writing:
The Sweet Sacred Space
TIMESPACELOVE DISCIPLINE
WEE SMALL HOURS
How to take a tender stance

Why writing is better than chocolate

Stillness as a practice

How affirmations really work
JUNE
Retreat, Then Advance
TIMESPACELOVE DISCIPLINE
DEEP TIME
The art of disappearing
Give yourself a writer retreat
Make a plan for advancement
The "Red Thread" practice
JULY
Since Time and I Quarrelled
TIMESPACELOVE DISCIPLINE
STOPPED TIME
The Warrior Sits meditation
Meeting the Resistance
Uncommon forms of time
Writer mind/editor mind
"Four Thousand Weeks"
Dispelling myths we have about time will set you free
AUGUST
Scriptures, Guideposts and Milestones
TIMESPACELOVE DISCIPLINE
GUIDEPOST TIME
Best trackers to use

Identify "scripture" books
Make a Reading Like a Writer plan
The White Stone Day meditation
SEPTEMBER
A Renaissance of the Imagination
TIMESPACELOVE DISCIPLINE
THE IMAGINAL SPACE
How to date your Muse

Cultivate your imagination through interrelated arts

Invigorate your writing with sensory detail

Activate your subconscious through dreamwork
OCTOBER
Contemplative and Active Solidarity
TIMESPACELOVE DISCIPLINE
UNCOMMON ALLIES
Can your best friend be a book? Literature therapy

"Just This" contemplative meditation

Identify your spirit animal writer (or literary agent, or publisher)

Master the art of asking

Strengthen your writing community
NOVEMBER
Talent vs. Grit
TIMESPACELOVE DISCIPLINE
UNCOMMON BRAVERY
Be brave, be light, be you! Practices for writing bravely

Master the art of retrieval: How to be your own best admin

Meet three opponents of your writing: Solitude, poverty and perfection
Do a time inventory
Find the source of your grit
Know the particular flavor of your talent
DECEMBER
Significance and Identity
TIMESPACELOVE DISCIPLINE
THE SOULFIRE
How to know the significance of your work
How to use GIFT goals
Harness your creative soulfire
Vision-making practices
A plan for re-visioning: My story, our story, THE story
WHO'S ADVANCING CONFIDENTLY WITH UNCOMMON HOURS
Uncommon Hours for me has been a source of grounding in a year of upheaval and uncertainty. Carolyn invites us to see writing not as a hobby or a pastime, but as a core vocation around which the rest of life needs to arrange itself. Writing is the pull in our psyches into which we fall into our deeper truth; it is the dance which invites us to step from the sidelines into the circle of belonging. Carolyn gives us tools, community, and structure to support our writing life. We peer over the edges of the chasms of self-doubt, confusion, and procrastination and, naming them, gives us a wee map around and through them. Throughout the series she offers us quotes, images, and stories which connect us to writers across landscapes and time who encourage us and remind us we are not alone; that the way through our words is trustable. By the end of the series I have found that the need to write is not only a dance but a discipline, and, having practiced the steps, I can stretch myself beyond the tired old narratives and fly.
Carolyn makes writing accessible and fun. Carolyn is patient, kind and very skilled, I will not outgrow her experience and expertise.
Carolyn Flynn's outstanding online course, "Uncommon Hours," provided inspiration and new learnings to keep me moving forward toward completion of my first novel.
If one advances confidently in the direction of his dreams,
and endeavors to live the life which he has imagined,
he will meet with a success unexpected in common hours.
REFUND POLICY
While we recognize that life has its disruptions, we have a strict refund policy. We must do this because we commit many hours to prepare the content and materials. In addition, we incur costs to advertise the course.
For this class, no refunds are possible.