BOOK PROPOSAL ACCELERATOR
Ignite Your Vision for Your Story and Get Your Book Out to the World
A course of action from author and story catalyst Carolyn Flynn
10 a.m. to noon MDT Saturday, June 11
Book Proposal Accelerator
Ignite Your Vision for Your Story and Get Your Book Out to the World
A course of action from author and story catalyst Carolyn Flynn
You know your story, but you seek the path to a book and a place for it in the publishing world.
The book proposal is the way — part appeal, part story map, part platform-builder. It is a business plan for your book and your brand.
To get an agent or a publisher, you must have a pitch-perfect calling card. You'll need to envision your book and the way its message engages with people. And trust me, the book you write will be easier to write – and better for it.
WHAT WE DO TOGETHER
In this workshop, we'll harness the soul and fire of your story. We'll mastermind ways to elevate it so that it gets noticed in a busy world.
You'll develop a plan for writing the eight essential sections of a book proposal and refining two chapters that sparkle.
HOW IT WORKS
Join me for this two-hour webinar. We'll meet up on the Zoom platform, an easy-to-use meeting place from your phone or your computer.
The call will be recorded, available for you to review later.
BONUS FEATURES
Sign up by May 9 and get in on the bonus call at 6 p.m. Mountain time May 11.
It's your chance to throw your questions into the fire and get them answered.
Plus, you'll get an early runway to the SoulFire book accelerator community and get to know your fellow authors.
HOW MUCH IT COSTS
Normally a workshop like this would cost about $900, but I'm offering you two diamond-sharp hours with some great toolkits that will do more for your book than anything you imagined. Plus, a community that will help you hold the vision.
It's $197 if you sign up by May 16. But remember, you don't get the bonus call unless you sign up by May 9.
After May 16, the cost is $247.
WHO I AM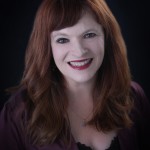 Carolyn Flynn is a story catalyst, an author with seven published titles and a longtime magazine editor who knows how to get media attention for a book. As a book developer, she has launched many authors who have trade nonfiction, memoirs and novels. Read about my publications and awards, or listen to my TED talk here.
MY SIGNATURE
Every author must have a signature. Here's mine.
In a world where writers must quest for relevance and resilience, I am a story catalyst.
I do the courage walk with writers who seek to craft stories that capture significance and illuminate meaning. I am a beacon for your ongoing quest for mastery, message, significance and impact.
I offer story development and book editing; one-on-one and group book mentoring; contemplative and generative writing retreats; branding and content creation that builds a platform and garners media attention; and creativity coaching about living a flourishing writing life.
That means if you work with me our goal is a solid, creativity-sustaining plan that lines up with your life.
You don't just end up with a book – you end up with a finely tuned message, a devoted tribe and a revenue stream. I help you write a book that engages the audience you want to reach and I help you build your platform so you can create a captivating experience around the message in your book.
You wrote a book to have a voice, and to bring light to the world. You yearn for illumination and liberation. I do, too.
Book Proposal Accelerator – Preview
Free call – 45 minutes
6 p.m. MDT Thursday, May 5
Sign up below or email me at hello@carolynflynn.com.