Carolyn Flynn to speak on the Power of Narrative to Create Your Life at TEDxABQ Women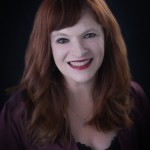 Join Carolyn Flynn and other amazing New Mexico speakers for TEDxABQ Women from 4-8 p.m. May 28 at the Albuquerque Convention Center for an evening of powerful talks, poetry, music and networking.
She will speak on "Tell Better Stories, Live a Better Life," in which she describes how telling the victorious story is the secret to uncommon success.
This talk from author, journalist and magazine editor Carolyn Flynn inspires creatives to answer the call to an extraordinary life, like the hero on the mythic journey. Women must take a cue from Joseph Campbell and see themselves as the heroes of their own lives.
Featuring a retelling of "Star Wars" from Princess Leia's point of view and touching on Flynn's poignant award-winning story, "Pretend" (winner of the Montana Prize for Fiction), about a daughter of a man with broken dreams, the talk inspires women to see themselves not as the object of someone else's life, but as the subject of their own.
To be courageous is to draw strength not only from allies and mentors but tormentors as mentors. The adversity is what makes you worthy of your sacred yes, and these are the stories women must share with each other. The power of your own great story can turn your dragons into your greatest sages. In creating a new narrative, you can create a new path.
Read about the full slate of speakers in the Albuquerque Journal.
Get your tickets here at tedxabq.com.